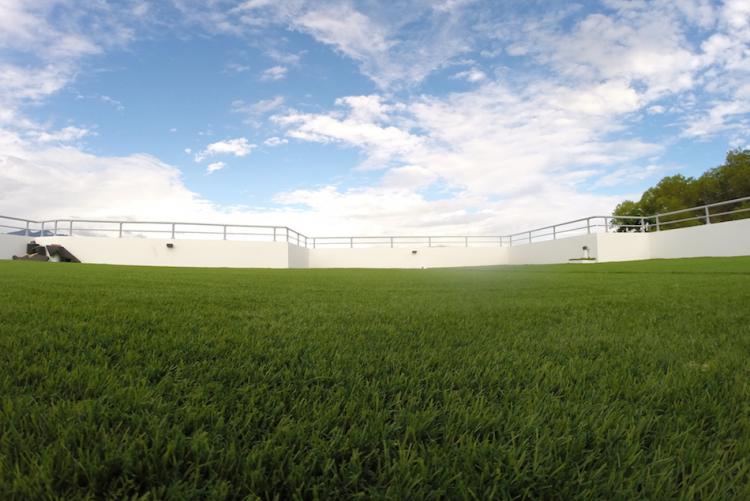 Stadium Synthetic Turf
Stadium, the first Caledonian company to accompany professionals and private individuals, to the installation of your decorative turf surface
Synthetic turf has become a full-fledged surface for many sports but is now also commonly used for landscaping.
The Synthetic Turf: A Stadium Specialisation
From study to installation, Stadium will accompany you in all stages of your project. Whether your project is professional (for a sports field) or personal in the fitting out of your garden, terrace, swimming pool outline, Stadium studies with you the project in every detail, advises you and installs the covering.
Advantage Of Synthetic Turf
This coating offers numerous advantages in terms of maintenance and water saving but also aesthetics. It remains green all year round and the realistic appearance of synthetic turf quickly transforms the gardens, contours of swimming pools and terraces into a magnificent verdant expanse.
Synthetic grass masks soil imperfections and transforms a sad concrete decoration or a lifeless gravel pile into a relaxing and welcoming space.