Treat yourself to specialist tennis courts! !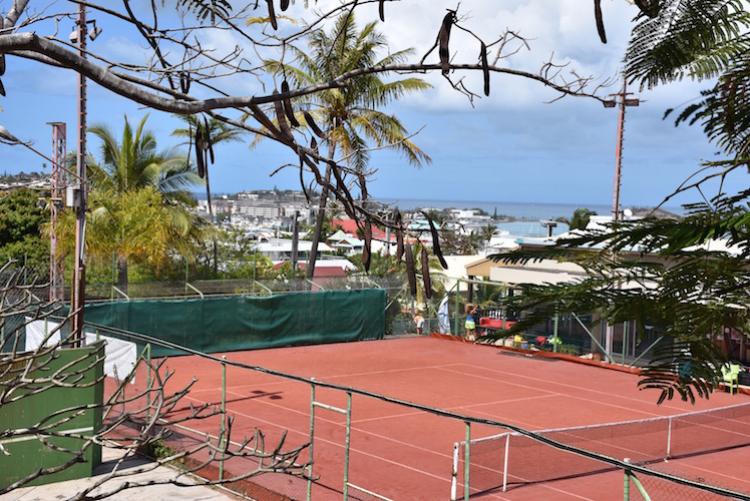 Stadium is in New Caledonia your preferred partner for the development of your tennis courts in the surface of your choice: Classic Clay, Plexicushion, synthetic grass or acrylic resin. Whether you are renovating an existing surface or building a new court, benefit from the experience and competence of a team at your service to carry out your project.
Since 2007, Stadium team communities and tennis clubs, high-end tennis courts with two revolutionary surfaces :
The Classic Clay, synthetic clay
The Plexicushion, surface of the Australian Open.
Distributor of these coatings in New Caledonia, Stadium allows you to enjoy a unique knowledge of its kind.
The Classic Clay, the advantage of clay without its disadvantages
Classic clay is an exceptional cladding that offers the advantages of clay without having the disadvantages: low maintenance and playable in all weather, rebound and slip are very close to the traditional clay. 

This coating is often used in the renovation of short courts but is now increasingly in demand as soon as new courts are created because of the quality of play offered and the little maintenance it causes.
This soft, comfortable and cushioning surface is suitable for all types of players and preserves the risks of trauma specific to the game on a hard surface.
Examples of achievement Stadium :
Victorin Boeawa Sports Complex of the City of Mont Dore in 2007.
5 tennis courts at Mount Coffyn.
Plexicushion: the surface of the Australian Open
Since 2008, the Plexicushion has been the favorite of the Australian Open in Melbourne, the first Grand Slam tournament of the year, and one of the 4 major tennis courts of the highest level.
This high-performance coating offers a uniform rebound, a safety in the supports and an exceptional service life thanks to the quality of the Plexipave acrylic resin.
The innovative shock-absorbing properties of its 3-layer cushioning system of EPDM (synthetic rubber) thus provides an elastic, dynamic surface at impact and reduces the fatigue felt at the joints of the players.
Distributor of this surface in New Caledonia, Stadium equipped the tennis courts of Ouen Toro where the tournament Challenger de Nouméa, preparatory tournament for many players at the Australian Open, takes place at the end of the year.
SURFACES FOR ALL BUDGETS! 
Stadium also produces synthetic turf tennis courts, a comfortable, non-traumatic surface, very pleasant to play and requiring little maintenance, but also acrylic resin for players who like smooth surfaces and play faster.
Choosing Stadium means benefiting from the experience and competence of a team at your service to carry out your project.